ULI Toronto YLG - Development Trends - New Driving Forces in the GTA
Young Leaders Workshop; Development Trends - New Driving Forces in the GTA
Come and meet with industry leaders to hear what's driving development trends in the GTA.
This panel will discuss current trends that not only affect the real estate market, but focus on specific areas of development, investment, urban planning and legal issues.
Discussions will include where major areas of growth and opportunity exist. As well as new emerging areas for development;
Green building design and zoning implications; and the impending land shortage and how infill and intensification projects are becoming more valuable.
Take this opportunity to hear from this diverse and experienced panel and network with other Young Leaders.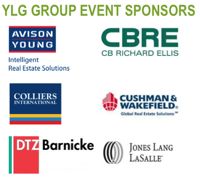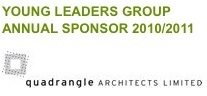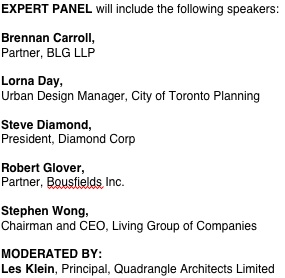 Location
The Toronto Board of Trade
First Canadian Place
(Bay/Adelaide St. Entrance, 4th Floor)
Toronto, Ontario
Agenda
5:30pm - 6:00pm Registration and Networking
6:00pm - 6:40pm Panel Discussion
6:40pm - 7:20pm Round Table Session
7:20pm - 7:30pm Q&A / Wrap Up
Costs
$15 Students
$15 Young Leaders (ULI Members under 35)
$20 ULI Members
$30 Non Members
Pre-registration closes May 13th, 2011
RESERVE A COPY OF OUR EVENT BOOK FOR $20
Call 647-258-0017
CLICK HERE
For a description on the book 'The Insider Track to Careers in Real Estate' and 'PODCASTS with advice from insiders.