ULI Toronto - An Evening with Gary Wright, Chief Planner for the City of Toronto
THIS EVENT IS NOW SOLD OUT
An Exclusive Evening with Gary Wright
Members Only Event

Please join us for an exclusive evening at Wine Bar with ULI and Toronto's Chief Planner & Executive Director, Gary Wright.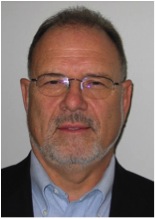 While overseeing the largest planning department in the country, Gary has played a leadership role on major projects including the Yonge-Dundas Redevelopment project. Gary will draw on his 36+ years with the City and will provide an insider's view on Toronto's current outlook and the City's future opportunities and challenges. Following his remarks, Gary will welcome questions from the audience in the intimate setting of the Wine Bar
As space is limited for this event, it is being made available only to ULI members.
Please register early to ensure that you don't miss out.
Location
Wine Bar, Local Artisan Kitchen
9 Church Street (south of Front Street East)
Toronto, ON
Agenda
5:30pm - 6:00pm Guest Arrival and Reception
6:00pm - 7:30pm Round Table Discussion
Cost
$40 ULI Members
$30 Public Sector Members
$30 Young Leader Members
$30 Student Members
Cost includes appetizers and a glass of wine per guest
Speaker
Gary Wright
Chief Planner/Executive Director, City of Toronto